Winterizing your high-end, luxury vehicle is essential for ensuring it's ready for the season's challenges. Winter can be a beautiful time of year, but it can also be challenging for luxury car owners. Cold temperatures, snow, rain, and ice can cause significant damage to your vehicle if it's not properly prepared. Protecting your car from the harsh winter weather can help prevent damage and keep your car looking and running great all season long.
Wash and Wax Your Car
As the weather starts to take a turn for the worse, it's important to take care of your car before harsh conditions take hold. Before the temperature drops and the snow starts to fall, it's wise to give your car a thorough wash and even a wax to protect it from the inevitable onslaught of road debris and other chemicals. And mostly, keeping it clean detours algae and moss growth as commonly seen on vehicles in the great northwest. 
Test Antifreeze Freeze Level And Replace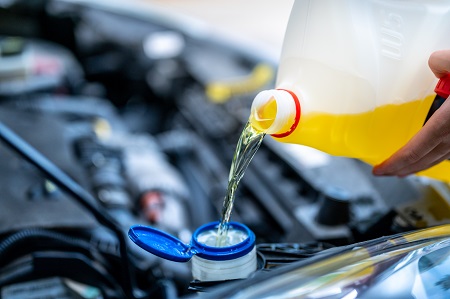 As temperatures dip and winter descends, the health of your engine becomes paramount. One crucial aspect of maintenance is ensuring that your cooling system is prepared for the cold. While it's a common misconception that antifreeze prevents freezing, the combination of antifreeze and water does the work. Antifreeze acts as a lowering agent, allowing the water to reach colder temperatures without turning into solid ice. Consequently, it's important to maintain an undiluted ratio of one part water to one part antifreeze for optimal performance. With this partnership, your engine will remain protected and reliable even in the coldest conditions. Make sure to replace your coolant every 3 years regardless of manufacturer recommendations.
Protect the Paint
When it comes to maintaining your vehicle's aesthetic appeal and protecting its paint, it's important to remember that washing your car is only the first step. To truly prolong its lifespan and enhance its appearance, you should consider using a coat of spray wax or even opting for a ceramic coating. And if you want to take it to the next level of protection, clear paint protection film (PPF) is the way to go.
Replace Your Windshield Wipers and Fill Up on Wiper Fluid
When it comes to keeping your windshield clear during winter, it's important to have the right windshield wiper fluid and the best windshield wipers themselves. Having optimal wipers during the cold and rainy part of the Northwest region is so important so that you always have a perfectly clear view. Keeping your washer fluid reservoir full is key along with the right wipers.
Read Your Fluid Levels
To ensure that your car runs smoothly, it's essential to have these fluids checked and replaced regularly. Don't hesitate to get your hands dirty and do it yourself, but if you prefer a professional touch, let a trusted mechanic take care of it for you. With their expertise, you can be sure your car will be running smoothly and safely all season long.
Check Your Tire Pressure and Treads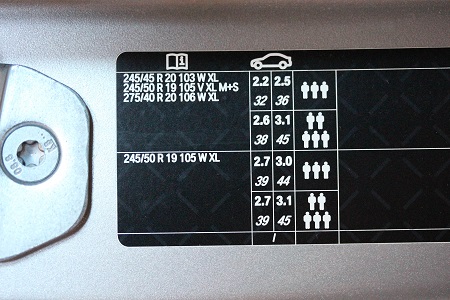 Proper tire pressure is essential for safe driving, but temperature changes can be challenging. As the mercury drops, air molecules in your tires become more tightly packed, causing a pressure drop. For every 10-degree decrease in temperature, you may experience a gain or loss of 1 pound per square inch of pressure. To combat this, monitoring your tire pressure and refilling it as needed is vital. Consult your owner's manual or vehicle placard for the appropriate pressure levels.
Additionally, don't forget to check your tire treads regularly to avoid slipping and sliding on slick or wet roads.
Have a Water and Vinegar Mixture on Hand for Defrosting
Using boiling water is a big no-no if you're trying to defrost your windshield. It can quickly lead to cracks and, in the worst case, even cause damage to your power window controls and locks. However, there's no need to worry. An inexpensive and easy solution will protect your vehicle and let you skip the burns. Mix one part water with three parts vinegar, and you'll have a simple but effective solution to melt ice and frost. The vinegar's acidity will even prevent further buildup, making it simple to scrape away any residual ice in the mornings before you go to work. Do not you a broom or shovel to remove snow or ice from your vehicle. These tools are too abrasive for the clearcoat on your vehicle.
Gather an Emergency Kit for the Trunk
Don't let the "It will never happen to me" mindset leave you stranded on the side of the highway in the dead of winter. Be proactive and prepare your vehicle with the necessary supplies to help weather any unexpected situation.
Bottled water
Tire pressure gauge
Energy bars
Jumper cables
Tire inflator
First-aid kit
Tire patch kit
Ice scraper and brush
Flashlight
Emergency road flares
While the chances of needing these supplies might be slim, why take the risk?
Check Cabin Air Filter
One crucial step in achieving high air quality is by changing your cabin air filter regularly. Ignoring this simple maintenance task can lead to numerous downsides like poor performance, slow window defogging, and increased risk of airborne contaminants and allergens. A dirty cabin air filter can produce a musty odor that can be unpleasant for you and your passengers. Therefore, if you're looking for easier breathing, more defrost power, and a comfortable ride experience, change your cabin air filter at its recommended intervals.
Get Your Luxury Car Serviced
With the help of your local German auto service centre, you can have peace of mind knowing your car will be properly equipped for whatever Mother Nature throws your way. Get the following checked out by your professional automotive technicians:
Battery check
Belts and hoses check
Break pads
Spare tire check
Headlights
Heating/cooling system
AWD/4WD check
Call Trafton's Foreign Auto When You Need to Winterize Your German Auto
At Trafton's Foreign Auto, European vehicles are our specialty. We know that your Bentley, Lamborghini, Audi, Porsche, or Volkswagen is more than just a car – it's an investment in luxury and performance. That's why our team of mechanics is dedicated to providing the best possible care for your vehicle, no matter what service it needs. From routine maintenance like oil changes and tire rotations to major repairs, our factory-trained and certified technicians are equipped to handle any job. We take pride in our work and strive to exceed our customers' expectations. So whether you're driving a new or classic Volkswagen, Porsche, or Audi, bring it to Trafton's for superior service at a competitive price.
Contact us today and give your car the care it deserves, and experience exceptional customer service.
The auto services we provide at our auto shop:
Volkswagen, Porsche, Lambo, Bentley, and Audi Repair Services
Brake Repair Service and Repair
Engine Repair Services
Oil Changes and Coolant Services
Diagnostics and Electrical
Transmission Repair
And More!
Visit our About Us page for more information about our auto repair shop.