Investing in luxury cars is an exciting experience. However, safeguarding your purchase must also be taken seriously. This means that after taking the plunge and purchasing your dream car, routine maintenance and getting it regularly serviced becomes essential to enhance its longevity and maintain performance. Regular care and driving habits can make all the difference in keeping it healthy for a large expenditure like this.
Get It Regularly Serviced
Luxury cars are typically seen as a symbol of success and elegance, but what many people don't realize is that they require significantly more maintenance than regular vehicles. If you own one of these beauties, it's important to familiarize yourself with the owner's manual – it will tell you exactly when you need to bring your car in for servicing or inspections. You should have basic service performed at least every 6,000 miles regardless of manufacturers recommendations. This will typically include a lube service and inspection, however as your vehicle reaches 60,000 miles and up, the services will become more involved.
Keep Up with Proper Maintenance
Keeping up with your car's scheduled maintenance is the key to achieving safe, reliable, and long-lasting performance. Doing so will not only extend your vehicle's life but also reduce the number of auto repairs performed. Regularly scheduled maintenance such as oil changes, inspections, and checking fluid conditions can make a huge difference in preserving your luxury vehicle.
Clean Your Luxury Car
Clean out your car every week and take it for a thorough clean where it will be hand washed, or you can wash it yourself by hand. Try to avoid a major build of dirt, dust, and road grime. To properly clean your vehicle, use superior cleaning products that remove dust and debris from hard-to-reach places. Here are additional cleanings you can do:
Vacuum Your Seats and Floors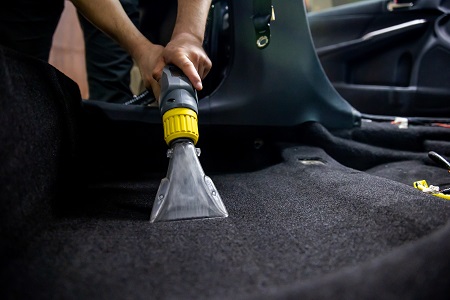 Twice a month, use a vacuum to keep them looking their best and make sure to vacuum out between the cracks and other interior areas—such as the floor, doors, dash, consoles, etc.—to maintain a luxurious look.
Clean Your Trim
After taking care of your seats, it's time to turn your attention to the interior trim. Start by vacuuming as needed, then switch to a cleaning product that won't damage the material. To ensure a streak-free finish, use a microfiber cloth for a dry wipe; this will give your car that glossy shine you're looking for!
Get Interior and Exterior Detailing
Looking after the exterior of your luxury car is just as important as maintaining the interior. Be sure to give it regular washes and waxes to keep it gleaming, which will also help prolong its life. A paint protector film or buffing compound can also be a great idea if you want to keep your car looking brand new. When cleaning the windows and windshield, don't forget to polish them too! To make sure you get the best results with the interior, use different cleaning products for different materials and make sure to refresh leather upholstery with leather cleaner.
Have Your Tires Checked
Checking your tire pressure is now a habit that should be a part of all drivers' lives. Doing so helps to ensure that your tires don't cause TPMS warning lights or stability issues. If you find that the tread on your tires has become shallow – less than 1.5mm – it's best practice to get a new set installed as soon as possible for the safety of both you and your vehicle. Make sure you rotate your tires for even wear if your tires are the same size all around, and make sure if you have directional tires, they are pointing in the right direction!
Keep It In Your Garage Or Under Covering
Keeping your luxury car in your garage and avoid driving in extreme weather. By doing this, you can reduce damage caused by the elements, such as UV rays, hail damage, and dust storms. In addition, a covered space helps to protect the car from dirt, dust, and debris. A garage provides an additional layer of protection against scratches and dings as well as gives your car more security from vandalism. You may even want to invest in a waterproof car cover if you live in an area with frequent rain or snowstorms.
Service Your Audi, Porsche, Lamborghini, Or Bentley With Trafton's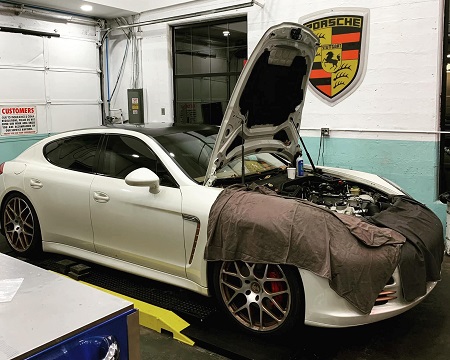 Looking for a reliable place to service your Lamborghini, Porsche, Audi, or Bentley? Look no further! Trafton's Foreign Auto is here to provide you with superior quality and trustworthy service should you need it near Oregon City. Not many auto mechanics can say they specialize in servicing these car makes. However, at Trafton's Foreign Auto, our technicians have a solid understanding of these vehicles and make sure that the job is done right the first time. We never charge more than necessary – whether for the Porsche, Lamborghini, or Audi. Our staff will take care of your vehicle as if it were their own, so you can rest assured that you are getting the best possible service. Give us a call today for exceptional Lamborghini service!
Read our About Us page for more information about our company!