When You Need A Bentley Oil Change, Give Us A Call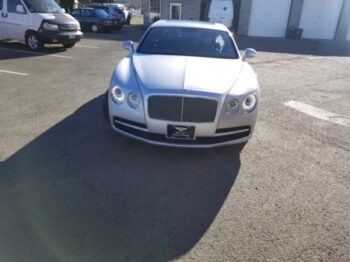 Bentley Motors Limited, founded in 1919, trailblazed the automotive industry with innovative features and phenomenal performance. Today, the company continues to be widely known for manufacturing high-end, luxury vehicles like the Bentley Continental GT, Flying Spur, Mulsanne, and more. Owning a Bentley is a considerable investment, and like any other valuable possession, it's important to take care of it. Neglecting routine maintenance services like an oil change can lead to more expensive problems down the road. And unlike other cars, a Bentley requires special care and attention when it comes to its oil.
At Trafton's Foreign Auto, we specialize in repair and maintenance services for European vehicles, specifically Bentley, Lamborghini, Audi, Porsche, and Volkswagen. Our team of experienced mechanics has a comprehensive understanding of Bentley systems and will ensure your car receives the best possible care. From oil changes to major repairs, we've got you covered.
We Are Your Local Bentley Maintenance Service Experts
When it comes to maintaining your Bentley, you don't want to take any chances. The wrong technician could end up doing more harm than good. Since 1978, Trafton's Foreign Auto has provided the residents of Gresham with reliable automotive maintenance and repairs. We have experience working on a variety of Bentley models, including:
Arnage
Azure
Bentayga
Brooklands
Continental
Bentley Continental GT
Flying Spur
Mulsanne
We utilize the latest diagnostic equipment and tools, and our technicians are highly skilled and qualified to work on even the newest Bentley systems. From regular maintenance to major repairs, our team of certified technicians has the experience and knowledge necessary to get the job done right.
The Search For Bentley Service Near Me Is Over
It's hard to find a reliable mechanic, especially when it comes to specialty cars like Bentleys. Not all auto shops are equipped to handle your Bentley repair and maintenance.
Trafton's Foreign Auto has decades of automotive experience, so you can be confident that your car is in good hands. We provide accurate diagnosis and timely service for all of your Bentley needs, including:
Oil Change
Routine Maintenance
Oil Leak Diagnosis and Repair
Cooling System Failures
Filter Replacements
CVT Transmission Diagnosis and Maintenance
Evap Systems
Electrical Systems Diagnosis and Repair
Module Adaptation and Programming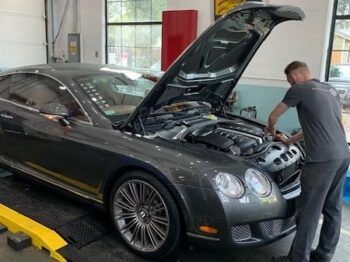 Trafton's Foreign Auto has a team of dedicated experts who will take on any challenge when it comes to your Bentley. We offer the highest level of customer service and vehicle care and will work tirelessly until your Bentley is running like new again.
Your First Choice Bentley Specialist in Gresham
Bentleys are exceptional vehicles, and they deserve exceptional service. Our professional technicians are passionate about keeping your Bentley on the road, and we know that means a little bit more for Bentley owners. These are intricate machines that require more specialized attention than your average auto shop can provide.
Our automotive technicians are Bentley-certified and ready to help you protect this investment. It takes more than a competent auto mechanic to take care of these fantastic cars, and Trafton's is proud to offer the expert auto service you need. Give yourself the peace of mind you deserve and bring your Bentley to the highly-skilled technicians at Trafton's.
Professional Bentley Auto Service In Gresham
We at Trafton's Foreign Auto have a thorough understanding of Bentley engineering, from the notorious failing vacuum lines, which we update with metal lines to prevent engine removal every 60k miles, to your basic routine maintenance. Our factory equipment and software ensure that you are getting the best service available. Bentley's are not a car you have serviced by just anyone. You want knowledgeable and careful technicians working on your luxury vehicle. Call Trafton's Foreign Auto today for the highest quality service.