Aircooled VW Engine
One of the most iconic vehicles of all time, Volkswagen remains one of the most prominent vehicles driven today. Known for their stout German engineering and fuel efficiency, the Volkswagen is one of the most popular cars worldwide. At Trafton's Foreign Auto we staff factory-trained technicians and VW enthusiasts and know exactly what it takes to care for your Volkswagen, whether it's a classic aircooled or late model watercooled VW. We've been providing Portland with quality German auto repair since 1978!
---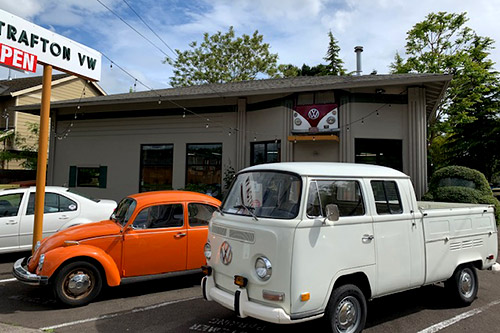 ---
Why An Aircooled Engine?
Even though most people believe the aircooled engine is an outdated piece of automotive equipment for personal vehicles, they still have their benefits and remain a popular choice among VW enthusiasts. Aircooled engines have been known to be very durable and long-lasting. Also, since they require less parts than the water-cooled engine, aircooled engines are considerably lighter. Having an aircooled engine has many benefits:
Durability
Fewer parts, lighter weight
No risk of coolant freezing
Warm-up faster
Easy to maintain and repair
With every piece of equipment, there are disadvantages of course. While the aircooled engine doesn't run the risk of freezing in cold temperatures, it does run the risk of overheating. That's why it's important to maintain the engine and its fans to keep your engine up and running. At Trafton's Foreign Auto, we can make sure your engine stays in peak performance shape! That's why we're one of the most trusted names for aircooled VW repair in Portland!
---
Variety of
Aircooled VW Repairs
Even though the last aircooled VW's were imported into the US in 1983, we still perform repairs and maintenance on these beautiful cars. If you own one of these Volkswagen models listed, then we are more than happy to help you with your aircooled VW in any way you need. Here are some of the models of Volkswagen we perform repairs and manage aircooled engines on:
Beetle (Type 1)
Bus/Van (Type 2)
Fastback/Squareback (Type 3)
Wagon (Type 4)
Karmann Ghia
Baja
Thing
Sandrails
---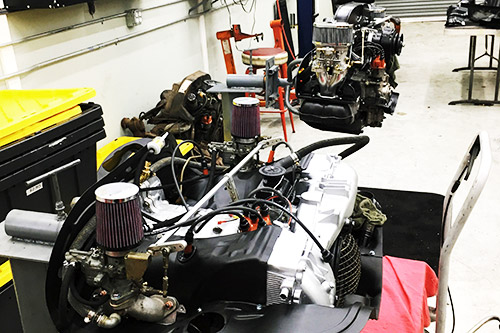 ---
VW Aircooled Engine Inspection
Are you a collector of classic cars and looking to purchase a classic VW with an aircooled engine? We can make sure it's all good to go! Even if you buy one that needs an aircooled engine repair, we are more than willing to make sure you get the highest quality of service possible!
---
BUT THAT'S NOT ALL!
---
We will also give you inspection on all other aspects of your classic VW including, but not limited to:
Fuse Boxes
Battery integrity
Any signs of rusting
Timing Belts
Brakes
Much More!
Call Trafton's Today For All VW Needs!
If you find yourself buying a VW and need any repairs or maintenance done, Trafton's Foreign Auto is one of the most trusted names in the business. Call today to schedule a visit or get a quote! Our staff is friendly, factory trained, and will get your VW back on the road quickly!