VW Performance Upgrades
In the automotive world, some people cannot settle for average. Performance for your vehicle matters, and at Trafton's Foreign Auto, we understand that you want the most out of your vehicle. Whether it's a classic air-cooled or water-cooled engine type, Trafton's can perform many types of high-performance upgrades. We've been Portland's German auto repair specialists since 1978!
Trafton's is your one-stop-shop for air-cooled VW performance upgrades. We can build you a lower budget performance engine using your current stock motor which will include bigger bore pistons and cylinders, performance camshaft, weber carbs, fully balanced motor with a lightened flywheel, and more. We can also build you an all-out racing motor, custom case, stroker crank, turbo, and much much more! That's why we've been the most trusted name in Portland for performance upgrades since 1978! Our knowledgeable, factory-trained, and certified staff are here to make your performance upgrade experience an easy one. They understand how passionate you are about your vehicle because they're just as passionate about their own! Let Trafton's Foreign Auto take care of all your performance needs!
---
Water Cooled VW Performance Upgrades
Some shops and dealerships will charge way too much for high-level performance upgrades. At Trafton's Foreign Auto, we want you to have the highest quality of service for a competitive price. Your VW deserves to be enjoyed at its peak performance level! Trafton's can provide these performance upgrades, and more, for your water cooled VW: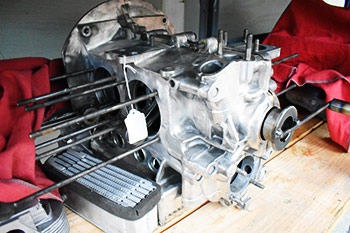 Performance Exhaust and Cooling Systems
Body and Lowering Kits
Performance level Camshafts and Headers
Intake systems and high flow filters
Performance clutch kit and handling
Suspension
ECU tuning
---
TRAFTON'S PERFORMS HIGH-QUALITY VW PERFORMANCE UPGRADES! CALL US TODAY FOR A FREE ESTIMATE!
---
Aircooled VW Performance Upgrades
Trafton's can also perform upgrades on classic aircooled VW vehicles, including the famous VW van. Our staff knows that these classic cars mean more to you, so let us make sure that you get the best top-level performance out of it. The basic VW aircooled engine is a favorite for off-roaders and racers because of the horsepower that comes standard out of the factory. These engines are simple to improve with some performance upgrades. We can perform many upgrades on these classic vehicles including:
Performance Rods and Heads
Big bore Cylinders and Pistons
Lightened flywheels
Custom tuning
Stroker Crank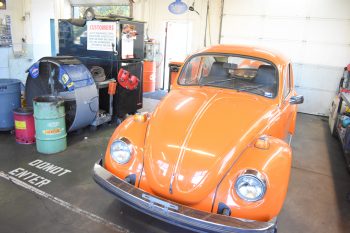 Performance camshafts and engine blocks
Turbo kits
Kadron Carbs
High flow fuel pumps
Engine oil coolers
Cylinder head flycutting
Looking for a Volkswagen Mechanic in Portland?
The friendly and knowledgeable staff at Trafton's Foreign Auto can provide your classic or newer model VW with the best performance upgrades that you desire for your vehicle. We appreciate VWs the same way you do, so you know that when you come to Trafton's, your VW is getting the utmost respect and care. We make sure that your VW is upgraded properly and that it runs to its premier capabilities. Call and ask us today how we can upgrade your VW's performance or help with any VW repairs!