We've all heard that bringing our car in for regular servicing is crucial for its longevity and performance. However, this is just half the battle. Many car owners need to pay more attention to keeping records of the maintenance performed on their vehicles. But why is tracking car maintenance so essential? It's simple. A maintenance log provides insight into your car's overall health and condition, helps diagnose issues quickly, and can save you significant time and money in the long run. Not to mention, having a detailed maintenance record can add value when selling your car.
What Is an Auto Maintenance Log?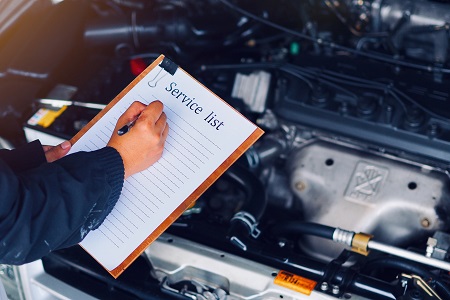 As a responsible vehicle owner, keeping track of repairs and maintenance is important. A vehicle maintenance log is a simple yet powerful document that makes this task easier. You'll feel in control and proactive by creating a log and tracking all active repairs and scheduled maintenance. This can be especially helpful if you own multiple vehicles or if you use your vehicle for business purposes. Additionally, keeping track of patterns in your vehicle's maintenance needs is a great way to stay ahead of the game. Imagine knowing exactly when it's time for that pesky tire change or when your brakes need replacing. With a vehicle maintenance log, you can take care of your car.
Does My Vehicle Log Maintenance for Me?
Newer vehicles have what is called Condition Based Service (CBS). Your vehicle's onboard computer calculates the date, and your mileage, as well as driving conditions, and will let you know when your maintenance is due. It is very important that the shop that performs your maintenance resets the maintenance counters in your vehicles onboard computer to to accurately notify you of maintenance needs. Your service center invoice should always state the maintenance performed, and this is an important document to keep in your glove compartment or a file where you keep your vehicle service records. Your vehicle's maintenance indicator, combined with your service records, will suffice as a maintenance log. Make sure your vehicle is equipped with condition based service indicators, and if you are not sure, talk with your local repair shop. Not all vehicles are equipped with CBS/Service Due Indicators.
What Are the Benefits of an Auto Maintenance Log?
Preventative care and maintenance is key in ensuring that your car remains in tip-top shape. But what happens after you've changed the oil, replaced the brake pads, and rotated the tires? This is where logging your regular maintenance activities comes in handy. Auto maintenance logs are an essential tool for vehicle owners as they provide a record of every maintenance activity you perform. This information is crucial for tracking vehicle details such as repair history, mileage, and parts replacement. With this data, you can make informed decisions regarding managing and maintaining your vehicle, leading to better performance and longer life.
To Stay on Top of Keeping a Consistent Schedule
To keep a car in top shape, a responsible owner should keep track of basic car information such as tire size, filter type, and oil type, amongst others. While it may seem tedious, keeping a detailed maintenance log that includes original copies of receipts and electronic versions can prove highly valuable in the long run. A systematic and periodic maintenance plan can help catch issues early on and prevent costly repairs down the line.
Maintaining a car is an investment – and a significant one at that- so it's essential to keep track of everything that goes into it, including purchases and services. Keeping a car maintenance log is crucial, but it's just as important to keep all the related receipts in a folder. Consider taking it up a notch by using an app like Drivvo to scan and archive all your receipts. You'll be amazed at how easier and more organized your car maintenance will be. Moreover, producing a receipt can prove crucial regarding warranty claims.
If You Want to Sell Your Car One Day
When selling your vehicle, you want to be sure you're getting your money's worth. One of the best ways to ensure you're maximizing the value of your car is by keeping a comprehensive maintenance log. By doing so, you're documenting important information about your vehicle's upkeep and showcasing to potential buyers that you've taken good care of your car. This can make a difference in the price you can sell it for, especially if it has high mileage.
To Keep Track of Your Parts
By taking a little extra time to keep track of the specific parts and products your car requires, you can avoid the frustration and hassle that comes with using incorrect parts. This can save you precious time spent flipping through bulging product catalogs at the auto parts store and could even help you avoid an expensive mistake. Also, by keeping a record of your preferred brands and products, you can ensure that you'll have a consistent and reliable experience when it comes to auto maintenance.
Where Should I Keep My Auto Maintenance Log?
When it comes to record-keeping, finding the right method can feel like searching for a needle in a haystack. We often face an overwhelming amount of information and insufficient space to store it all. However, the solution doesn't have to be complex or fancy – sometimes, simplicity is key. While some may print countless sheets of paper and organize them in a binder, others may prefer a basic notebook or spiral. And, for those who are more tech-savvy, using a smartphone or tablet to keep track of records may be the way to go. Whether you stick to the traditional pen-and-paper method or opt for a digital approach (a spreadsheet, notes, an app, etc.), finding a system that works for you is key.
What Should I Record in My Auto Maintenance Log?
When it comes to staying on top of your vehicle's maintenance, having a thorough log can make all the difference. It's easy to forget when you last changed the oil or rotated the tires, and having a record of these tasks can help maintain your vehicle's longevity and performance. If you do decide to create this log, be sure to include all relevant components of your vehicle:
Today's Date And Next Service Date
Battery Records
Engine Records
Brake Services
All Fluid Changes
Tire Changes
Suspension System
Oil Filter and Oil Changes (Type of Oil Used)
Mileage or Odometer Readings
Costs
Parts number/Product Number
Preferred Shop/Mechanic
Tips on Creating a Maintenance Log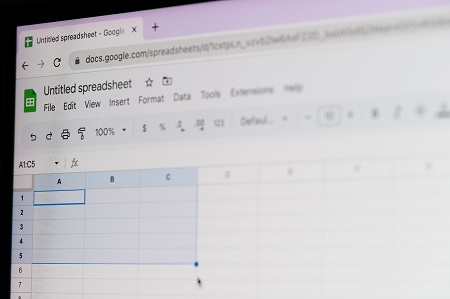 Make a document or spreadsheet containing the pertinent details of your vehicle.
Put in personal contact information and your vehicle's make, model, and year.
Incorporate crucial information such as tune-ups, oil changes, and other maintenance requirements. (Put each of the above parts on "What Should I Record in My Auto Maintenance Log" in the rows.)
Jot down a maintenance description or detailed info on the work done.
Set up notes or reminders on your phone on when to set up your next maintenance service for each maintenance task.
If you're uncertain about how to begin, numerous templates are accessible on the internet.
In case of an accident, document all the specifics and maintain a record of the repairs performed. This information is crucial to include in your vehicle maintenance log.
Take Your Car to Trafton's Foreign Auto for All Your Auto Service Needs
Looking for reliable and efficient auto repair services in Oregon City? Look no further than Trafton's Foreign Auto! Our team of experienced and skilled mechanics is dedicated to providing quality maintenance services for your vehicle. We understand the ins and outs of auto service, from minor tune-ups to major repairs. We specialize in German vehicles. Whether you need a routine oil change or a more extensive transmission repair, we've got you covered. At our service center, we pride ourselves on delivering friendly and professional service to all of our customers.
Give us a call today, and let us take care of your car with our exceptional customer care! We provide comprehensive services for maintenance on your car.
Visit our About Us page for more information about our auto repair shop.