Lamborghini is a symbol of luxury, power, and speed that captivates car enthusiasts worldwide. However, owning a Lamborghini comes with the responsibility of maintaining it to ensure it performs at its best. Regular Lamborghini maintenance and repairs are essential to keep your Lamborghini in top shape and extend its lifespan. In this article, we'll provide you with some Lamborghini maintenance tips to help you keep it running smoothly.
Get Regular Maintenance Checks at a Lamborghini Auto Shop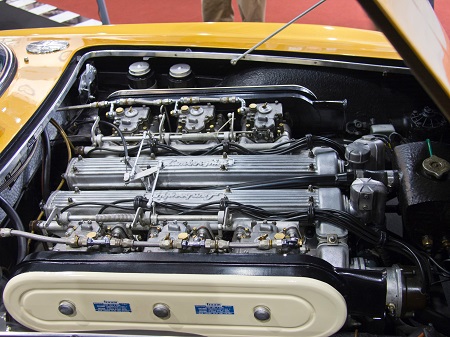 Owning a Lamborghini is a dream come true for many, but with great power comes great responsibility. Like any other car, Lamborghinis require regular maintenance checks to ensure their longevity and top-notch performance. It's essential to schedule maintenance checks with an expert mechanic who specializes in luxury cars. A skilled technician can conduct a comprehensive assessment of your car's brakes, oil, tires, suspension, and transmission systems. While you might easily be seduced by your car's speed and sleek design, regular maintenance is the key to a lasting relationship with your Lamborghini. Don't skip out on critical appointments or ignore warning signs, such as dashboard warning lights, as they may lead to escalating repair costs down the line. Treat your Lamborghini like the prized possession it is.
Plan an Oil Maintenance Check and Replacement Schedule
The Lamborghini, a high-performance vehicle like no other, operates under intense pressure, making it stand out. Your Lambo consumables require frequent replacements. In fact, these are just essential measures that you need to take to keep your car in optimum condition. Replacing the coolant, engine oil, and transmission fluid timely is vital for ensuring the smooth functioning of your Lambo. Many Lamborghinis are not driven more than 3 months out of the year, this does not mean that the fluids are going to last 4 times longer. Fluids brake down while sitting so it is important to make sure these fluids are in good condition. Putting off these replacements can lead to severe consequences. Therefore, it's imperative to be proactive and vigilant when it comes to monitoring the vitals of your Lamborghini.
Creating a regular maintenance schedule specific to your vehicle model is essential. All liquids need to be checked and replaced regularly, whether it's the gearbox oil, brake fluid, or power steering fluid. Ensuring your engine is running on clean and fresh fluids is key to preventing potential issues down the line.
Check Your Tires Periodically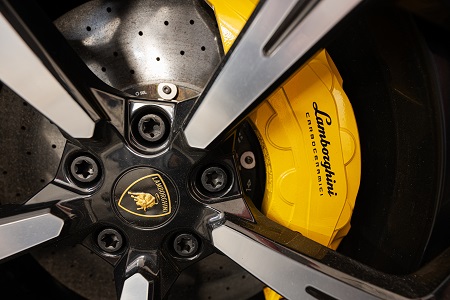 Ensuring your tires are in perfect condition when driving at high speeds is crucial. One important factor to consider is the air pressure of your tires. Regularly checking your tire pressure will enhance your vehicle's stability while driving and help prevent them from bursting. As we all know, repairing the tires on a supercar can be costly. That's why having performance car insurance is a must for peace of mind.
It's vital to keep an eye on the tread of your tires too. If it shrinks to less than 2 mm, it's time to replace them.
Keep Your Lamborghini Clean
As a proud owner of a Lamborghini, you understand the importance of maintaining its sleek and luxurious interior. To protect your investment and keep your ride looking pristine, it is crucial to follow certain steps. Specifically, use a soft microfiber cloth to gently wipe down surfaces and invest in a specially-formulated leather cleaner for the seats and covers. Harsh chemicals or abrasive cleaning tools should be avoided at all costs to prevent scratches or damage to your beloved car.
Keep Your Lamborghini in a Safe Place
Owning a Lamborghini is an exhilarating experience, but it also comes with a responsibility to take care of your superior quality vehicle. If you happen to live in an area with extreme weather conditions, storing your Lamborghini properly should be a top priority. Don't let the intense heat or cold damage your car's battery, tires, or other critical systems. Consider storing your Lamborghini in a temperature-controlled garage or a luxury car storage facility. By doing so, you can give your Lamborghini the protection it deserves.
Stay on Top of Replacing Worn Out Parts
As with any car, parts of your Lamborghini will inevitably wear out over time. Ignoring these issues can have a cascading effect on the vehicle and can compromise not only its longevity but also your safety. Regular inspections and prompt replacements of worn-out parts are crucial to ensuring that your Lamborghini continues to function optimally and keep you and your passengers safe on the road. A qualified mechanic can identify and replace these faulty components, leaving you with the peace of mind that your prized possession is in the safe hands of professionals.
Take Your Lamborghini in for Repairs and Maintenance to Trafton's Foreign Auto
For auto enthusiasts, Lamborghini has long been a symbol of high performance and sleek design. For over 59 years, the brand has produced some of the most desirable vehicles. At Trafton's Foreign Auto, we recognize that owning a Lamborghini is not just a mode of transportation but an investment in luxury and style. Our team of expert service technicians has years of experience working on these incredible machines, and they bring a level of superior service and expertise that is second to none. Whether you own a Lamborghini Urus, Gallardo, or Huracan, we will work tirelessly to ensure that it continues performing at its highest level. With Trafton's Foreign Auto located in East Portland, you can have confidence that your Lamborghini will always receive the full-service repair and maintenance it deserves.
Contact us today for any of your Lamborghini repair & maintenance service needs.
Our Lamborghini repair services include some of the following:
Brake Service and Repair
Engine Repair Services
Oil Changes
E-gear replacement
Fluid leak repair
Fuel and Intake repairs
Diagnostics and Electrical
Ignition and Timing Faults
And More
Visit our About Us page for more information about our auto shop.