Summer is a great time to hit the road in your Porsche and enjoy the warm weather and scenic drives. However, with summer also comes intense heat, prolonged exposure to sunlight, and increased wear and tear on your vehicle. This makes summer car care and maintenance crucial for ensuring your Porsche performs at its best throughout the season. Getting Porsche service from your local Porsche specialist is always a good idea. In this blog post, we will provide some essential tips for maintaining your Porsche during the summer months, so you can keep your car in top condition and enjoy all the fun and excitement of the season.
Get Your Oil Changed and Fluids Checked
As responsible drivers, we must take good care of our vehicles. One key aspect of that is checking your transmission fluid, oil, coolant, power steering, and brake fluid regularly. These fluids serve as the lifeblood of your car's engine, transmission, brake hydraulics and steering. Keeping them properly lubricated is crucial to ensure optimal performance and longevity. Another important element to monitor is your radiator or overflow tank levels. Proper engine cooling is vital, and making sure you have the right amount of coolant can prevent overheating and engine damage.
Check Your Tires
As the temperature rises during summer, it's important to keep a close eye on your vehicle's tires. Proper inflation, regularly inspecting your tires for worn tread is also imperative. To ensure your car is safe and prepared for the road, have a designated mechanic measure your tread depth annually. While it may seem tedious, taking these simple precautions can drastically improve your driving experience by ensuring optimal tire pressure and tread depth.
Get Your Battery Tested
As summer approaches, we are ready to hit the road and enjoy the beautiful weather. One important thing to keep in mind before embarking on any summer adventures is the condition of your car battery. With more driving comes more strain on your battery, so it's critical to give it some much-needed attention. As a trusted car brand, Porsche recommends regular checks during the summer months to ensure your battery is performing properly. Keeping an eye out for any corrosion on the terminals is especially crucial, as it can lead to power loss and potentially cause your battery to fail altogether.
Get a Car Wash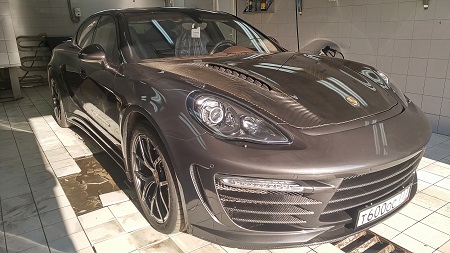 As the warm months approach, we all long for those long evenings when the sun hangs low in the sky, casting a beautiful orange glow. But as we hit the road to chase the sunset, we forget about the hidden hazard that might threaten our safety: a dirty windshield. That haze diffuses the beautiful light and makes it hard for us to see. And we've all faced that unpleasant moment when the haze seemed to stick to our windshield, making visibility close to zero in seconds. But keeping your car's exterior clean doesn't just improve your safety: it protects your paintwork from the sun's harmful rays, birds' droppings, and insect residue.
Service your A/C
Properly maintaining your vehicle's air conditioning system is important for staying cool during those hot summer months. However, simply turning on the A/C may not be enough to ensure your comfort. As you prepare for the warmer weather, it's important to listen for any strange noises or lack of cool air from your A/C system. To make sure your A/C is functioning efficiently, you should switch your settings over to air recirculation, turn on your A/C, and gradually increase the fan speed when you first turn on your car. It is becoming increasingly common to perform A/C services which include replacing the schrader valves inside the service ports, which commonly leak causing A/C failure.
Check Brake Pads
Take a few minutes to inspect the brake pads and/or shoes for any signs of wear and tear. Not only can worn-down brake pads and shoes (for early porsche) impair your vehicle's braking ability, but they can also lead to costly repairs. Make sure you have at least 6mm of pad remaining.
Check Windshield Wipers
It's crucial to check your windshield wiper blades before hitting the road. There's nothing worse than blades that jump across the windshield or leave water trails on a rainy day. You need clear visibility to drive safely, and that's where having excellent wiper blades comes in. While it may seem like a minor issue, neglecting your wiper blades can lead to dangerous situations. Imagine driving in heavy rain and struggling to see the road ahead because your blades aren't doing their job.
Check Air Filter
Along with checking all the essential fluids, such as motor oil and brake fluid, it's crucial to pay attention to your air filter. With the increased use of air conditioning during the hot months, the air filter plays a key role in maintaining proper airflow and preventing debris from reaching your engine. It's a simple task to stay on top of the air filter's condition, but if you're unsure about whether it needs replacing, asking a professional automotive service center to take a look is always a good idea. Don't let a dirty air filter cause any unnecessary headaches this summer. Take the time to give it the attention it deserves.
Get Professional Service from a Porsche Expert
Your Porsche is a luxury vehicle that deserves the utmost care and attention. To ensure that it continues to perform at its best, it's important to take your Porsche to an auto shop that specializes in servicing this make. A Porsche-specific auto shop will have the necessary expertise and equipment to properly maintain and repair your vehicle. Not only will regular maintenance help keep your Porsche running smoothly, but it will also extend its lifespan and retain its value.
Bring Your Porsche to Trafton Foreign Auto for Servicing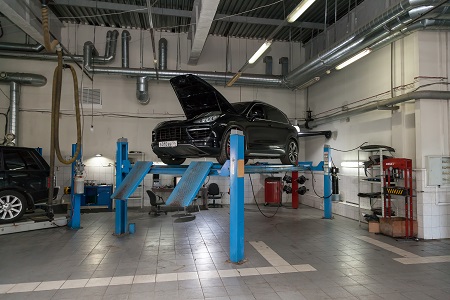 For over 40 years, Trafton's Foreign Auto has been the auto repair shop that the Clackamas community has trusted with their beloved Porsche vehicles. Our team of expert mechanics are all factory trained and certified, ensuring that we have the knowledge and skills to fix any issue that may arise on your classic or new model Porsche. We understand that your high-performance vehicle deserves the best care possible, which is why we take pride in providing exceptional customer service to all of our clients. At Trafton's, we share your passion for German-made cars and strive to exceed your expectations every time you visit. Look no further when it comes to Porsche maintenance, repairs, and service, Trafton's Foreign Auto has got you covered.
Contact us to schedule an appointment for your Porsche this summer!
Auto services our experienced technicians can provide for your Porsche:
Maintenance Services
Repair Services
Transmission Services
Replacement Services
Visit our About Us page for more information about our auto shop.