When repairing your Audi, it's important to remember that genuine or OEM equivalent auto parts are the way to go. It may be tempting to opt for an aftermarket part that's a bit cheaper, but the risks greatly outweigh the benefits. After all, would you trust someone who knows only a little about Audi vehicles to fix your prized possession? Of course not! You want a team of certified  technicians who know the ins and outs of your car. By choosing genuine Audi parts, you're guaranteed a perfect fit and proper functionality. Plus, it will save you time and money in the long run. So, don't skimp on your Audi's quality. Stick with OEM parts to extend its longevity and keep it running like a well-oiled machine.
What Are Original Equipment Manufacturer Parts (OEM)?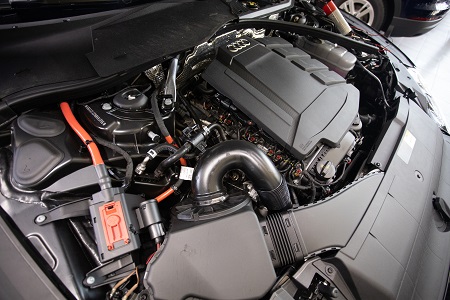 If you're seeking authentic Audi auto parts, trust us when we say that OEM and OEM Equivalent parts are the way to go. If OEM parts never broke, then vehicles would never need repair. This is why when choosing replacement parts for your Audi, we know the trusted brands which include parts sourced from the manufacturer that builds parts for your Audi. Audi parts manufacturers have invested their time and expertise in designing these parts specifically for your beloved vehicle. These parts have been crafted to precision, ensuring that they will fit like a glove in your Audi. What's more, these parts require specific tools that have been measured to each part's unique specifications. Rest assured that your Audi will run like new with these auto parts as they are an exact replica of the original parts. Built following the same manufacturing standards and using the same high-quality materials, you can expect them to perform just as well as the original parts. Don't take any chances with aftermarket parts – stay safe and choose OEM, the choice that guarantees your Audi's optimal performance.
Get a 12-Month/12,000-Mile Warranty
One of the significant benefits of using our recommended parts during servicing or repairs is the assurance of receiving a 12-month/12,000-mile warranty. When you choose quality parts, you can have peace of mind knowing that the components installed in your vehicle are specifically designed and manufactured to meet the high-quality standards set by Audi. This warranty ensures that any defects or malfunctions within the specified time or mileage limits will be addressed and rectified, often at no additional cost to you. By opting for genuine and OEM equivalent parts and benefiting from this warranty, you not only safeguard your investment but also gain the confidence that your vehicle will continue to perform optimally with parts that have been rigorously tested and approved by the manufacturer.
Get Excellent Value for Your Money
At Audi, we understand the importance of getting the best value for your hard-earned money. That's why we ensure that our high standards of quality and excellence are carried through to our quality parts as well. Whether you're in need of a replacement part or upgrading your Audi for better performance, you can rest assured that you're investing in top-quality components. Plus, when you purchase from a certified Audi dealer, you'll have access to our warranty coverage and exceptional customer support.
Increase Your Resale Value
Using genuine Audi parts for servicing or repairs can significantly contribute to increasing the resale value of your Audi vehicle. When it comes time to sell or trade in your car, potential buyers and dealerships recognize the value and reliability associated with authentic Audi parts. Genuine parts are specifically engineered to fit and function seamlessly within your vehicle, ensuring that it maintains its original performance and appearance. Moreover, using genuine parts showcases your commitment to maintaining the integrity of your Audi, which can instill confidence in potential buyers. They know that the vehicle has been properly cared for and that high-quality components have been used, which can justify a higher price point during resale negotiations.
Get Exactly What You Need the First Time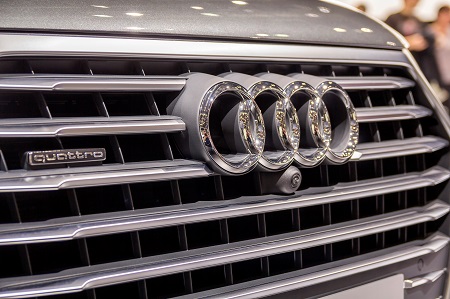 In the world of car repairs and maintenance, there's nothing more frustrating than ordering a part only to find out it won't work with your vehicle. Generic parts offer a wealth of options, but they also bring confusion to the ordering process. That's where Audi parts come in. With these specialized parts, you can rest assured that you're getting exactly what you need the first time around. No more guesswork, no more frustration. Plus, with the peace of mind that comes with knowing you have the right part, you're free to focus on other aspects of keeping your car running smoothly. Trust Audi parts for reliability and efficiency.
Get the Latest Technologies from Audi
Audi is committed to creating a sustainable future, not just in the vehicles they produce but in their entire business model. From production to repairs, Audi strives to incorporate resource-saving and environmentally conscious practices. They are putting their big vision into action by using Audi Genuine Exchange Parts and working towards CO₂-neutral facilities. It's not just about creating cutting-edge, advanced technology but about doing so in a way that respects our planet and secures its future. With Audi, you can get the latest technologies while also knowing that you are supporting a company that is making a difference.
OEM Parts For Audis
As a proud owner of an Audi, you know that it's not just about getting from Point A to Point B. It's about the thrill of every turn, the feel of the leather seats, and the precision of the engineering. That's why when it comes to outfitting your Audi with new accessories or finding car parts for maintenance, you won't settle for anything but the best. Lucky for you, the Audi line of OEM parts has got you covered:
Windshield Wipers
Tires
Mirrors
Floor Mats
Suspension
Ignition
Evap
Emissions
Engine
Timing Belts and Chains
Trafton's Foreign Auto Uses Original Audi and OEM Equivalent Parts for Repairs
With Trafton's Foreign Auto, your Audi is in good hands. Our team of qualified technicians understands the intricacies of German engineering and uses their expertise to provide reliable repairs and maintenance services for your high-class vehicle. Since 1978, we have established ourselves as one of the top names for Audi repair near Clackamas, and we are proud to continue delivering excellent customer service and mechanical work. We understand that there is nothing universal about an Audi, and that's why we offer custom and tailored services using OEM quality parts for various Audi models. Your Audi deserves nothing but the best, and we are ready to provide it. Trust in Trafton's for all your Audi repair needs.
Contact us today to get reliable Audi service and repairs today.
Audi repair services we offer:
Regular Maintenance
Transmission Repair
Clutch Repair Service
Brake Service and Repair
Exhaust System Repair
Check Engine Light
Timing Belts
Heating and A/C
And More
Visit our About Us page for more information about our auto repair company.