The Search For Lamborghini Repair Near Me, Is Over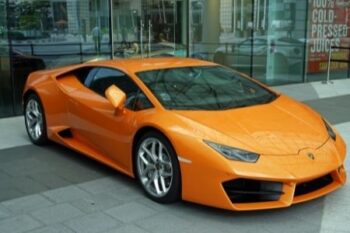 For over 59 years, Lamborghini has produced many of the most stylish and high-performance vehicles ever made. Today, Lamborghini's are just as highly sought after for their incredible engineering, advanced features, and sleek designs. At Trafton's Foreign Auto, we understand that your vehicle is a significant investment and, as such, deserves the highest level of service and expertise. Whether you're driving a Lamborghini Urus, Gallardo, or Huracan, our expert technicians will repair and maintain your vehicle to ensure it continues performing at its highest level.
When you need Lamborghini service, it's important to find a mechanic who knows the car inside and out. Trafton's Foreign Auto in Portland is a luxury and foreign vehicle specialist with years of experience working on a wide range of Lamborghini models. We know these cars inside and out, and we keep up to date with the latest diagnostics service so that we can provide you with the best possible repairs and maintenance.
When You Need A Lamborghini Mechanic Give Us A Call
Owning and driving a Lamborghini is a dream for many people, but maintaining one can be difficult and expensive. Proper maintenance is the key to keeping your Lamborghini running like new, but it can be hard to find a qualified mechanic who knows how to work on these high-end vehicles. Trafton's Foreign Auto is here to help. We are experts in Lamborghini service and repair, and our team includes factory-trained mechanics who have access to the latest diagnostic tools and equipment. Plus, we offer competitive prices on the cost of repairs and other services including:
Brake Service and Repair
Oil Changes
Transmission, Clutch and Gearbox Repair
Ignition and Timing Faults
Suspension Repair
Diagnostics and Electrical
Cooling System Repairs
Oil Leak Diagnostics and Repairs
Trafton's Foreign Auto offers full-service Lamborghini repairs and maintenance. We have years of experience working on these cars, and our team of professional technicians will make sure your vehicle is running like new. Owning a high-end exotic car like a Lamborghini requires more than just the average mechanic. You need someone you can trust, and that's where Trafton's Foreign Auto comes in. Whether you need basic services like an oil change and tune-up or more in-depth repair services, we'll get the job done right.
We Are Your Local Lamborghini Repair Shop In Portland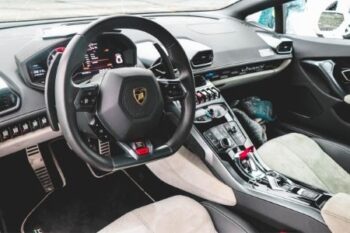 At Trafton's Foreign Auto, we are the only known independent auto shop in Portland with the factory tools required to perform all services and repairs to Lamborghini factory specifications. Whether it be upgrading your software to cure unstable engine idle issues, or servicing e-gear/clutch-related issues on your Gallardo, we can help.
Even the simplest maintenance should be performed by an experienced Lamborghini professional. We understand the importance of trust and strive to provide the highest level of customer service. Call Trafton's Foreign Auto today when you need Lamborghini repair!