Porsches are not just automobiles. They are works of art, embodying sophistication and power in an envy-inducing package. Having one of these prestigious cars is an apportunity that shouldn't be taken lightly; just as a musical instrument needs regular tuning and maintenance to sound its best, a Porsche needs regular servicing and maintenance to perform at its best. Whether a 1956 Porsche 356, or a 2023 911 Turbo, regular maintenance is critical to ensuring your Porsche remains at its peak performance. It's a way for you to express appreciation for the luxury ride you own by investing care into every detail.
Investing in Quality
Servicing a Porsche is not only a necessary part of car ownership but also an investment in the vehicle's quality and longevity. By regularly taking your Porsche in for maintenance and service checks, you can help make sure that it continues to operate according to its high standards while helping identify any potentially emerging problems before they worsen or endanger the vehicle's condition. The luxury and finesse of a Porsche are unparalleled. By performing regular servicing and upkeep, you can help ensure that its sense of quality is consistently upheld – leading to optimal performance for many miles to come. It is important to keep in mind, that not all failing components will cause warning lights on your late model Porsche.
You Want Knowledgeable Care
Every Porsche is different, which means that with each model comes unique needs. That's where trained technicians come in. Not only do they have specialized knowledge of the specific model of your Porsche, but they also have the expertise to diagnose and treat common car issues quickly. From identifying problems, troubleshooting, and performing necessary repairs to keeping your Porsche running smoothly, these professionals can help ensure that your vehicle remains in top condition.
Porsche experts know the appropriate maintenance schedule for your vehicle and can ensure that all recommended services are performed on time, which helps prevent future issues.
Preserves Value in Your Porsche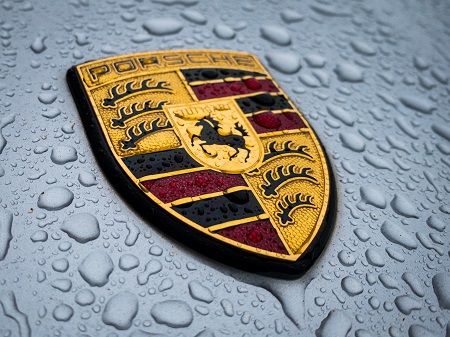 When purchasing a car, many look beyond having reliable transportation. We want an investment that will still be worth something further down the road. While it can often be difficult to recoup initial costs when you finally put your car up for sale, investing in the right vehicle can make all the difference. If you are looking for a classic investment in automotive value, certain makes stand out among the rest – Porsche being one such brand. With its iconic design and robust build quality, owning a Porsche allows you to take proper care while also retaining its resale value. A Porsche's timelessness can make it well worth your initial purchase price when treated exceptionally well. The Porsche 911, 912 and 356 are among the highest value increasing classics of all makes and models. 
Improves Engine Performance
Maintaining the engine of your Porsche is essential to ensure optimal performance. Keeping on top of regular servicing and oil changes plays an integral role in preserving the vehicle's condition. During a service, any smaller issues with parts can be spotted and remedied in order to prevent more serious damage from occurring. Although service intervals can vary from car to car, Kellly Blue Book says oil changes for a Porsche should be undertaken between 7,500 to 15,000 miles. Porsche Dealerships often suggest 7,000 to 10,00 miles oil changes. We strongly discourage these intervals, and recommend 3,000 to 5,000 mile intervals depending on model and year, regardless of mineral or synthetic oils being used. We have seen enough problems caused by extended oil service intervals, which is why we recommend a very tight interval.
Ensures Safety
Keeping your Porsche safe is paramount, so having a regular check of your brakes performed by a specialist Porsche mechanic should be part of the routine service for your vehicle. They pay close attention to the condition of your brakes because this has the potential to keep you and other drivers safe when on the road. Over time, brake pads wear down and will need replacing to ensure your car can stop as quickly and effectively as possible.
Professionals Have Special Parts and Equipment for Porsches
Keeping your Porsche running safely and efficiently means opting for high quality direct fit, or original manufacturer parts. OEM parts provide a perfect fit for your exact make and model, with usually the quality, however there are some aftermarket parts that supercede OEM quality for commonly failing factory parts, which can even be more affordable than it's Porsche branded counterpart. And since dealerships keep large collections of OEM parts in stock, replacing them is often more accessible. No matter what type of maintenance is needed, you can feel confident that your local Porsche dealership will have the right part for you. Investing in upkeep can help save you money later, which is why it is important to have your vehicle inspected regularly even if you only drive it in the summer. 
Trafton's Foreign Auto Services All Types of Porsche Models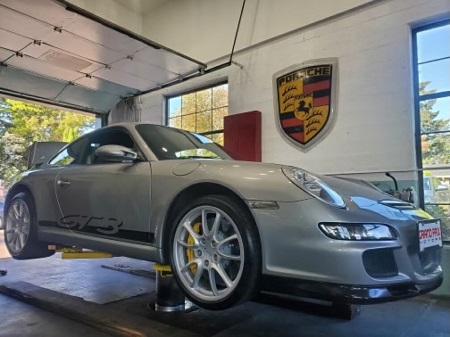 If you're looking for reliable Porsche service and German auto repair in or around Portland, OR, area, the name to look for is Trafton's Foreign Auto. Since 1978, we have provided Portland and other areas like Oregon City customers with superb Porsche services and maintenance. Our mechanics are factory trained and certified to handle any issues you might have with your classic or new model Porsche. And if that wasn't enough, our experienced staff provides top-notch customer service, so you can be confident any job we complete is done right the first time around. Don't trust just anyone when it comes to your high-performance vehicle– trust Trafton's Foreign Auto! Contact us today to schedule an appointment with one of our Porsche specialists.
Other related services we provide:
Porsche repair

Porsche services

Porsche diagnostics

Aircooled Porsche repair
Porsche Models
356

911

912

Boxster

Cayman

Cayenne

Macan
Read our About Us page for more information about our company!