German engineered cars are well known for being reliable, high-performance vehicles. Porsche is a prime example of these innovations. But regardless of how well-built any vehicle is, it will still need repairs and maintenance just like any other car. As a Porsche owner, you can take comfort in knowing that there are specialized repair services out there to help get your vehicle back up to the high standards you've come to expect. If your Porsche needs brake repairs, a wheel alignment, or more significant repairs like an engine rebuild, you should be cautious not to rush off to the nearest auto shop in your neighborhood. This post will discuss why it is important to find an auto repair shop specializing in Porsche services.
Finding Reliable Porsche Repair & Services
If you're a daily driver who uses your Porsche as your primary mode of transportation, it might not come as a huge surprise when your vehicle needs minor repairs and maintenance. While most owners thoroughly enjoy driving their early and late model Porsche's, it can be quite easy to rack up the mileage and everyday wear and tear. Thankfully, one of the best qualities about Porsche as a brand is that it can be maintained for both types of driving.
While a Porsche is a high-performance vehicle created with top-of-the-line German engineering, it is common knowledge that owners should expect some issues to arise over time. The most important thing to remember is that finding an auto repair shop that specializes in Porsche services will make all the difference.
What Are Some Common Porsche Repairs?
The Porsche brand is sought after for many of its desirable features, including its engine performance. While the transmission and engine are built to last long, high mileage and time can lead to common problems. From oil leaks and clutch master failures to IMS bearing and ABS failures.
Staying up to date with your scheduled maintenance is the best way to prevent these problems and help avoid costly drive train repairs. If you notice that your Porsche is not performing the same way it used to, you should consider taking it in for a checkup.
Experienced Porsche Repair Specialists
When your vehicle starts experiencing issues, it is recommended to have repairs done by an experienced Porsche specialist only. Doing otherwise could lead to further problems. It is important to note that not all vehicles are created equal; technicians with experience working on German cars will know how to repair systems on your Porsche. Taking your vehicle to a general repair shop means you won't get the same quality of work and parts.
Why should I find a specialist for my Porsche repairs?
Porsche owners will find that European auto repair specialists like our team at Trafton's Foreign Auto offer a lot more benefits compared to ordinary mechanics, including:
Work Guaranteed
An expert Porsche repair center team will know how the ins and outs of your vehicle work. At Trafton's, we will make sure your car repairs are done right the first time around and help you understand what to expect with the age and mileage of your vehicle. You can expect our technicians to be more reliable than ordinary auto repair shops because we understand the value behind the Porsche brand name and the reputation we have to uphold it.
Professionals Have Current Training
Our Porsche repair specialists stay up to date on all the necessary training. For a brand with high standards, you can expect our mechanics working on your vehicle to understand every component of your Porsche, regardless of the year or model. We have both air-cooled and water-cooled Porsche experts on staff.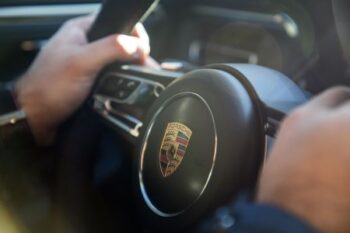 Genuine Porsche Parts
At Trafton's Foreign Auto, we only use genuine Porsche parts or brands that meet or exceed OEM specifications when repairing vehicles. Car owners should always ensure that their mechanic uses known good parts for repair accuracy. Our Porsche repair experts will know how to take care of your car to maintain its high performance for years to come.
Job Done Right The First Time
Porsche owners experiencing problems with their vehicle might not know where to find a qualified auto repair shop. Taking your car to a regular mechanic won't yield the same results as taking it to a Porsche specialist. Give your vehicle the care it deserves by coming to Trafton's Foreign Auto. We have the years of experience necessary to get the job done right the first time around.
Conclusion
When you are having problems with your Porsche, be sure to find a reliable and knowledgeable company, like Trafton's Foreign Auto, that specialize in Porsche repairs. We will do all your repairs promptly and correctly the first time, and you can be confident that we will use authentic parts for all your services. Contact Trafton's anytime your Porsche needs repairs or if you have any questions!
FAQs
Are Porsches expensive to fix?
The cost of your repairs will depend on what needs to be fixed and the mechanics you choose to perform those repairs. Repair services on a Porsche can be more expensive than other vehicle brands because of their high-performance engineering and components manufacturing volume. Other auto repair shops might try and squeeze you for extra cash because of the vehicle you drive but not at Trafton's.
Can you service a Porsche yourself?
If you are familiar with the mechanics of your vehicle, you might be able to perform basic services by yourself. But it is always a better idea to have an experienced professional work on your Porsche, especially for more complicated issues.