Your First-Choice Volkswagen Mechanic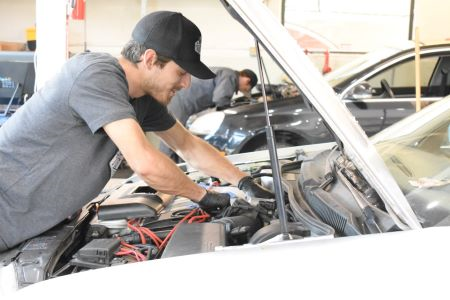 The most important thing to do when you're looking for an auto repair shop is to make sure that the chosen shop works on your specific make and model of car. A shop may claim to work on "all" cars, but might not know the ins and outs of each one.
The team at Trafton's Foreign Auto has been working on Volkswagens of just about all years and models since the late 70s. We've watched these cars change over the years and kept on top of everything there is to know about their inner workings. Our auto repair specialists are factory-certified to work on VWs and have done so for years.
Portland's Reliable Volkswagen Auto Shop
Plenty of vehicle owners might postpone regular maintenance because they don't have time or because their car seems fine. However, minor problems will never get better on their own; they'll only get worse if you don't attend to them in a timely manner. If your car's performance changes, it could very easily be a sign of bigger problems down the road.
So, the next time your VW shows a Check Engine light, don't hesitate to give us a call. Of course, we're well-equipped to handle the bigger problems too; we can handle everything from tune-ups to full engine rebuilds. Our expert technicians have decades of experience with these cars and we can safely say we've seen it all.
Volkswagen Maintenance and Repair Shop
Whether your Volkswagen needs a simple tune-up or more major repairs, call Trafton's Foreign Auto. No two cars are truly alike, and our team knows that. That's why we're always ready for anything.
Common Volkswagen Repair Services
Diagnostics
Timing Belt Replacement
Oil Leak Repair
Coolant Leak Repair
Brake Repair
Suspension and Transmission Repair
Electrical & Programming
…and more! We can handle anything your VW needs, so feel free to ask if you need a service not listed here.
When we say we work on all VW models, we really mean it. From classic aircooled VWs to brand-new EVs, our team loves to work on these cars. We work on VW buses as well! It doesn't matter to us how long your Volkswagen has been discontinued; we still remember them like yesterday.
Factory-Trained Volkswagen Mechanic Near Me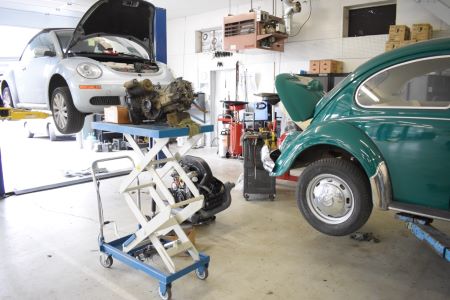 Volkswagens have withstood the test of time in a number of ways. With a fantastic combination of looks and functionality, there's a reason these cars have stuck around so long — and we're here to help keep them there even longer. If you're looking for a team of mechanics who are just as dedicated to keeping your car in peak condition as you are, you've found the right people.
We treat your VW like it's our own. That means we won't suggest extra services that your car doesn't need, and we'll always do everything we can to keep your car running as well as possible. On top of that, you can count on excellent customer service. Give us a call and see for yourself why we're Portland's top-choice auto repair company.