Research Auto Repair Shops
When moving to a new town, it can be easy to overlook something like auto maintenance and repair. If your vehicle isn't prone to having issues or in immediate need of repair, chances are it is the last thing you might think about when preparing to move. However, it can be much easier than you'd expect to find dependable and quality VW repair in Portland, OR. Here are some of the easiest ways to find a worthwhile repair shop.
Check the Internet
As easy as it sounds, the Internet has become an extremely viable place for reliable reviews and opinions for just about anything. Searching for local businesses with dozens of high ratings from users is a great way to begin narrowing your search down and making a list of trustworthy and respected repair shops. Social media is also a great way to get first-hand and more reliable since friends and acquaintances can offer opinions you trust from their firsthand experience. Also, a bonus of using the Internet; most certification companies like ASE and BOSCH offer websites dedicated to finding certified centers close to you, making the search even easier for you.
Ask Neighbors and Co-workers
Word of mouth is still one of the most tried and true methods for finding information. You can also make visits to automotive stores and have conversations with customers and employees. People are generally very willing to offer opinions on where to go and where to avoid.
Stop in and Check Out Local Shops
Reputable repair shops will oftentimes go out of their way to display their technician's various certifications and achievements. Whether it's ASE or BOSCH certifications or vehicle make specific like BMW or Audi specialists, you should be able to easily spot the certifications from the window or when you first walk inside.
Auto Mechanic Warning Signs
Unfortunately, not all auto repair shops can be considered trustworthy. Therefore, it's important to know what to avoid when looking for places to bring your vehicle. There are many telltale signs that a mechanic is looking to take advantage of you, and here are some of the most common.
Poor Reviews
While reviews can't be the sole basis you use to form an opinion, there's always a chance that someone's bad experience has been greatly exaggerated. Likewise, multiple negative reviews are a warning sign to avoid a place either due to high prices or less than quality work.
Shop Cleanliness
To most businesses, maintaining a clean and presentable workplace represents pride in what they do. When a shop has oil and other fluids spilled on floors and surfaces or spare parts and tools lying everywhere, it displays a lack of interest and is a safety hazard.
Unnecessary Add-Ons
If you're looking to get a quote for work on your vehicle, it should be relatively easy to compare from shop to shop. But if your car is being inspected and the mechanic begins suggesting things like "brake fluid flushing and changing," then there's a good chance that they're just looking to tack extra charges and work onto whatever you may actually need.
High Employee Turnover
This can be a bit tougher to discover, but when a shop has a high volume of mechanics working and leaving for it in short periods of time, it's a good indication that something is amiss in the work environment. This is also a signifier of unstable management, and it's likely best to avoid those shops altogether.
Trusted VW Repair in Portland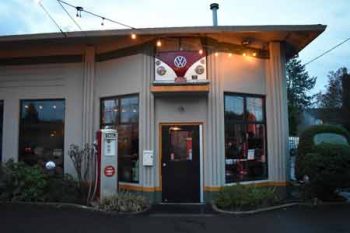 With such advancements in technology and social media, it's easier than ever to find information online and find a quality auto repair shop you can trust. However, considering various signs will help keep you even more prepared to find an auto repair shop that you can trust in Portland. Just because there are hundreds of things to consider when moving to a new location doesn't mean that your vehicle should suffer as a result. Once you're settled in and in need of maintenance for your vehicle, finding a new and trustworthy mechanic should be the easiest part of the move.
Trafton's Foreign Auto has been serving Portland since 1978. We are a full-service repair shop specializing in VW, Porsche, and Audi.