When You Need A Volkswagen Repair, We're Here To Help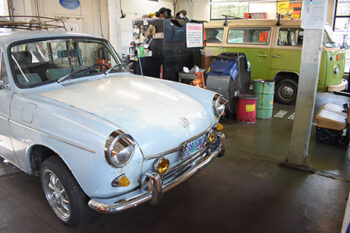 If you're a Volkswagen enthusiast, then you know that not all repair shops and mechanics are created equal. Since 1978, Trafton's Foreign Auto has been one of the top names for Volkswagen repair in Oregon City, Oregon. Our team of mechanics includes factory-trained and certified technicians that can perform repairs, maintenance, inspections and complete engine rebuilds for both classic and new-model Volkswagen vehicles. With a focus on customer care and attention to detail, we are your go-to destination for all your VW repair needs. Give us a call today for reliable repairs, custom rebuilds, and regular maintenance.
---
Get Professional Volkswagen Service Today
At Trafton's Foreign Auto, we know how much you care about your Volkswagen, and we know how big the Volkswagen culture is in Oregon City. Our experienced mechanics understand what it takes to properly care for your vehicle. As a full-service Volkswagen repair shop, we can handle any issue, big or small, that you come across with your European vehicle. Our team at Trafton's has separated ourselves from other auto shops by providing the in-depth diagnosis and repairs you need with the highest quality customer service you deserve. Using a combination of VW-specific tooling, we are able to dissect the most complex issues on your Volkswagen.
Some projects are more complex than others and require hard-to-find parts or specialty tools. At Trafton's Foreign Auto, we love a challenge and will do what it takes to get the job done and get your vehicle to peak performance!
We Provide A Wide Range Of Volkswagen Repair Services, Including:
Diagnostics

Direct Injection Services

Timing Chain Repair

Oil Leak Repair

Coolant Leak Repair

Brake Repair

Suspension Repair

Timing Belt Replacement

Clutch Replacement

Transmission Repairs

Electrical & Programming
Our auto repair business has over 44 years of combined experience working on classic and new Volkswagen models. That means we have seen and fixed more than your nearby VW dealership, from electronic issues to major damage. We understand that not all Volkswagen's are alike, which is why we utilize the proper tools for each individual project. With our extensive knowledge and experience, we are able to provide accurate repairs that will keep your Volkswagen running like new. Whether you need a simple oil change or a more complex engine repair, you can trust that our team at Trafton's will get the job done right.
Whatever the issue is, big or small, Trafton's Foreign Auto can handle it all! Looking for a performance consultation? Ask about our specialized VW performance services!
---
We Are Your Go-To VW Repair Shop In Oregon City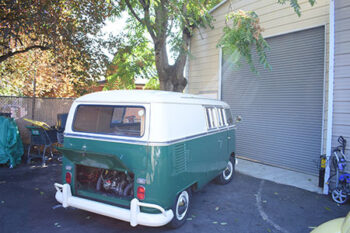 Volkswagens have a reputation for being tough, long-lasting vehicles, and VW owners are usually very passionate about their cars. That's why it's important to find an auto repair shop that specializes in Volkswagens when it's time for maintenance or repairs. At Trafton's Foreign Auto, we are a VW specialist, and we're dedicated to helping our customers keep their cars on the road for as long as possible.
All major repairs are handled by our team of experienced technicians in our Oregon City auto repair shop. We utilize genuine VW parts and are equipped with the advanced tools and technology to get your Volkswagen back up and running. We pride ourselves on providing excellent customer service and convenient appointment times to make your life easier. Give us a call or stop by our shop today to see what we can do for you!
---
The Search For A Volkswagen Mechanic Near Me Is Over
If you're an aircooled VW collector or even a first-time aircooled VW buyer, make sure to visit Trafton's Foreign Auto for a pre-purchase inspection. We can give you a thorough walkthrough of the vehicle before you sign the papers. If the vehicle needs any repair, we can handle that as well.
Volkswagen has been a trusted name in the automotive industry for decades. Known for their quality engineering, Volkswagen vehicles remain popular among classic collectors and everyday commuters. Whether you drive a 57 Oval, 79 Super Beetle, Karmann Ghia, or something newer, Trafton's Foreign Auto is here to help. Since 1978, our team of qualified and reputable technicians has been Oregon City's VW repair specialists! When you need an auto repair company with superior customer service at a competitive price, don't hesitate to give us a call!