We Are Your VW Engine Rebuild Specialist In Oregon City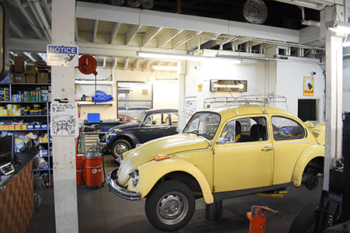 Since 1937, Volkswagen has continued to be one of the top manufacturers of European vehicles. Whether you drive a classic Beetle, VW Vanagon, or one of their more modern vehicles like a Passat or Jetta, our team at Trafton's Foreign Auto is here to help with all your needs. Not all auto repair shops are equipped to handle the intricacies of Volkswagen vehicles especially major repairs like a complete engine rebuild. If your Volkswagen's engine is knocking, smoking, or showing other signs of failure, don't hesitate to give us a call.
At Trafton's Foreign Auto, we've been repairing, maintaining, and rebuilding VW, Audi and Porsche vehicles for the residents of Oregon City since 1978. Throughout our many years of experience and different projects, we've built a reputation as one of the top auto repair shops for VW engine rebuilds. Our dedicated team includes factory-trained mechanics who are just as passionate about your Volkswagen as you are. We believe routine maintenance is the key to avoiding major damage and costly repairs down the road, but we understand that the unexpected can happen. Our friendly service staff is happy to answer any questions you may have, and our technicians are experts in VW repair and engine rebuilding. Give us a call today!
For Professionally Rebuilt Engines Give Us A Call
There are many reasons your Volkswagen's engine might fail, but the most common include overheating due to a broken thermostat or water pump, and on early aircooled we commonly see an over-adjusted valve or missing engine tin. Also, improper lubrication and a lack or excess of oil pressure can cause catastrophic engine failure. When any of these issues occur, different engine internals, such as bearings, can become damaged and even inoperable. With our superior customer service and extensive experience, we will help you get your VW back on the road in no time.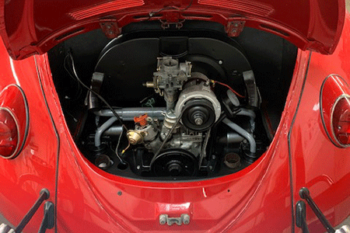 Classic VW models remain popular among drivers and car enthusiasts for a reason – they're unique, fun to drive, and have a certain charm that modern cars lack. However, as any VW owner knows, keeping an older car on the road can be a challenge. When problems arise, it's important to find a reputable shop that specializes in classic VWs. Bill Trafton began rebuilding aircooled VW engines at the VW dealership in the 60s when early Beetles and Buses were still being sold new. Trafton's Foreign Auto has been rebuilding aircooled VW engines for decades, making Trafton's one of the longest aircooled VW engine builders in the NW. Our experienced technicians are familiar with all of the unique challenges that these cars can pose. Whether you're having trouble with your engine's performance or you need a complete rebuild, we can help. We're passionate about these cars, and we'll do whatever it takes to keep your VW on the road.
At Trafton's, we understand that your engine is the heart of your vehicle. That's why we take the utmost care and caution when rebuilds are performed. We take the engine apart piece by piece, making sure to clean each part thoroughly before moving on. This ensures that everything is in working order before we begin putting your engine back together. We want to make sure that you're getting the best possible experience, so we take our time to rebuild your engine correctly. You can count on Trafton's for the best VW engine repairs and rebuild experiences in Oregon City.
We're Here To Help With All Your VW Engine Needs
At Trafton's Foreign Auto, we understand that your car is a big investment. Whether you need VW repair, routine maintenance or a complete engine rebuild, we are here to help. We offer stock rebuilds/replacements, performance builds, and complete engine builds with pre-made kits fully blueprinted. Our friendly and knowledgeable staff is here to answer any questions you may have. We pride ourselves on our excellent customer service, and we will work with you to find the best solution for your needs. Additionally, we strive to provide the most competitive prices so you can keep your vehicle running smoothly without breaking the bank. From brake repair and oil changes to complete engine rebuilds, our team at Trafton's Foreign Auto is here to help. Give us a call today!