Friendly And Professional Subaru Service You Can Rely On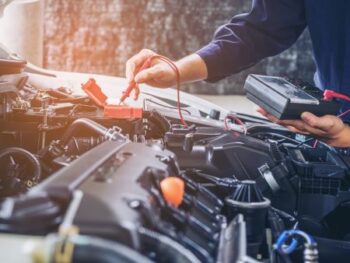 Subaru vehicles have been a long-time favorite among car owners since the late 70s for their dependability, exceptional safety ratings, and high performance. At Trafton's Foreign Auto, we understand that having a reliable vehicle is important and that working with the right mechanic can make a huge difference.
Our team has been helping the residents of Oregon City with their Subaru maintenance and repair since 1978. Whether you drive an Outback, Legacy, WRX, Ascent, or Crosstrek, our ASE-certified technicians are here to help ensure your vehicle stays in peak condition. 
When You Need Subaru Repair In Oregon City, OR, We're Here To Help
While Subaru is well-known for making dependable vehicles, even the best cars still require repairs from time to time. Our team at Trafton's has extensive knowledge about how these vehicles operate, as well as the ins and outs of repairing just about any problem you have. We understand that problems with your car can be incredibly stressful, which is why our team strives to provide friendly and professional service you can rely on. Some of the common issues that may arise as you put more miles on your vehicle include:
Head Gasket Leak
Timing Component Failure
Intake System Failure
Ignition System Failure
Radiator Failure
A/C System Problems
At Trafton's, we know that the people living in the PNW and Oregon City, specifically, have a deep appreciation for the Subaru brand. These vehicles combine everything we love; fuel efficiency, affordability, and all-wheel drive. So whether you need brake repairs, a timing belt replacement, or a clutch replacement, let our team of experienced mechanics take care of it so you can get back to driving through the mountains, over to the beach, or just commuting to and from work. 
Keep Your Vehicle Running Smooth With Regular Subaru Maintenance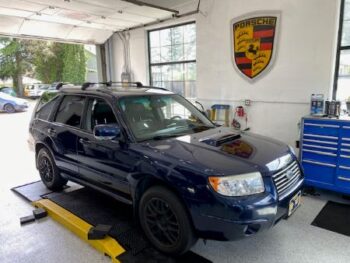 From keeping up with your oil changes to cooling system flushes, proper vehicle maintenance is essential no matter what you drive. Our auto repair shop and exceptionally skilled team of technicians are equipped with the specialized tools and equipment to handle all of your Subaru maintenance needs.
Our team at Trafton's Foreign Auto proudly offers a wide range of Subaru repairs and maintenance services, including:
Air Filter Replacement
Spark Plug Replacement
Driveability Diagnosis
Check Engine Light Diagnostics
Fluid Checks and Flushes
Wheel Alignments
Shocks and Struts
Oil Changes
Brake Pads & Rotors
And More!
While regularly scheduled service not only keeps your vehicle running smoothly, it also saves you money by helping you to prevent catastrophic problems like engine failure, broken timing belts, and more. There is also the added benefit of preserving the value of your vehicle by keeping it in good condition if you ever decide to sell it later on.
Your Search For A Reliable Subaru Mechanic Near Me Is Over
When you're looking for an auto repair shop with friendly service, knowledgeable mechanics, and competitive pricing, call Trafton's Foreign Auto Repair. As a locally owned and operated business in Oregon City, OR, we continuously strive to provide the exceptional service that our customers have come to expect from us. For all your Subaru maintenance and repair needs, Trafton's is here to help. Give us a call today, and let us help you keep your vehicle running smoothly for years to come.