If You're Looking For "Porsche Repair Near Me" Give Us A Call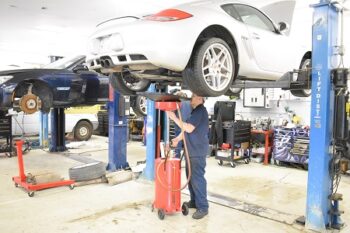 There are many reasons car enthusiasts enjoy owning a Porsche; the unique one-of-a-kind design that many claim to be perfection and the performance of the Porsche-created boxer motor that took the driver's world by surprise. Getting behind the wheel of a 2020 Porsche 911s or going back 60 years and getting behind the wheel of a 1960 Porsche 356, both will leave you with an ear-to-ear grin and memories that will last you a lifetime. Whether it's your daily driver or a treasured showpiece, the Porsche brand has been recognized as both high-end and nostalgic for more than 70 years.
Since 1976, Trafton Foreign Auto has provided the residents of Oregon City, OR with the accurate repair and Porsche service they've come to rely on. Our team of experienced mechanics can fix any problems you might have with your classic or new model Porsche vehicle. When you're looking for a Porsche shop to provide first-class service for your German vehicle, don't hesitate to call Trafton's Foreign Auto today!
Get Exceptional Porsche Auto Repair Today
Our mechanics understand that a Porsche is a high-performance vehicle which means low tolerance engineering must have highly knowledgeable technicians working on your car. You can't trust everyone to drill a hole through your engine case when replacing your IMS bearing or when setting deck height on your 356a engine. You need a team you can trust. We have the advanced technology, tools, and equipment to repair both classic and new model Porsche vehicles. Our focus on German auto repair ensures that our team can handle everything from simple wheel alignments to more major repairs and rebuilds. Some of the common repairs and services we perform include:
DTC Diagnostics
Electrical Repair
IMS Bearing
Exhaust Repair & Performance
Ignition System Troubleshooting
Heating and A/C Repairs
Oil Cooling Upgrades
Air Oil Separators
Oil and Coolant Temp Sensors
Carburetor Rebuild/Repair
Ignition Tune-ups
Valve Adjustments
Oil, Fuel, Intake, and Exhaust Leaks
Steering and Suspension Repairs
Steering Couplers/Bushings
Brake service and overhaul
Shift Couplers and Bushings
Compression Tests
Cylinder Leak Down Tests
Ignition System Diagnosis
This is just a small sample of the many repairs we perform on different Porsche models every day! Trafton Foreign Auto has the right tools, the right parts, and the right people to get your Porsche back on the road as soon as possible. Call today or stop by for an estimate on your Porsche repair in Oregon City.
We Work On Any Porsche Model Including:
914
Boxster
Cayman
Macan
Cayenne
Our mechanics have decades of experience working on water-cooled and air-cooled engines and can handle any problem your car might be having with ease. When it comes to Porsche repairs, our team is second to none! Whether you need routine maintenance or major engine work done, Trafton's Foreign Auto has got you covered, providing honest work at fair prices from people who love what they do. Come see us today!
We Are Your Local Porsche Repair Shop In Oregon City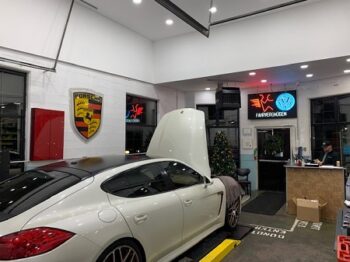 We know you love your Porsche. You've spent years working hard to get the right car, and now it's time to make sure that you can keep it performing. That means finding a shop that knows how to work on Porsches, and Trafton Foreign Auto is just the place for you! When we opened our doors in 1978, we only wanted one thing – to be able to provide exceptional service for people who loved their cars as much as we did. Now, over 44 years later, we are still dedicated to providing quality care for your Porsche so that you can enjoy driving it all around Oregon City. Your Boxster or 911 deserves nothing but the best when it comes to maintenance and repairs. And with our team of technicians providing your Porsche service, you can rest assured that you'll always receive exactly what you need from us every time. If you want to make a repair or performance plan, let's do it together. We like working with our customers to make the experience fun! Call Trafton Foreign Auto today and let us take care of your classic or late model Porsche!