Looking For A Place That Does
Porsche Engine Rebuilding?
Give Us A Call!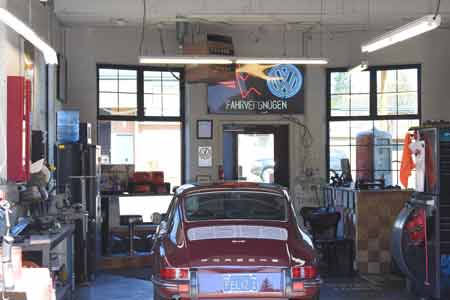 Porsche has been a constant in the world of German high-performance luxury vehicles. At Trafton Foreign Auto in Gresham, we specialize in a wide range of German auto repair services, including rebuilding early and late model Porsche engines. Our team of experienced technicians can perform rebuilds on both water-cooled and air-cooled engines in most Porsche models. We take engine rebuilding seriously, which is why we stay up to date with the latest technology and factory specifications for later model Porsche's and have over 43 years of skill and experience working with the classic models. Since 1978, our team at Trafton's has provided reliable Porsche repairs, rebuilds, and restorations. For engine building, repair and maintenance, call Trafton Foreign Auto today!
Engine Upgrades For Classic Porsche
Trafton's is your shop for custom engine performance building and upgrades for your air-cooled Porsche. We can build you a lower budget performance engine using your current stock motor, which will include:

Machine skirts for crank clearance
Bore piston pins
Bore for oversized pistons
Remove broken head studs
Spot face thru head bolts
R&R plugs & clean galleys
Upgrade kit, oil bypass modification
Sleeve cylinders
Flycut chain housings
Balance rods, crank and pistons
Performance Rods
Performance heads
Cylinder head flycutting
Deck cylinder heads
Big bore cylinders
Big bore pistons
Performance cam
Lightened flywheels
Turbo kits
Engine oil coolers
Racing Carbs
Custom tuning
No matter your engine type, our team of experienced technicians will provide you with a complete engine overhaul fit with all the performance upgrades you need and have you driving out of our shop with a brand-new rebuilt engine ready to roll!
We're Here To Help With Your Classic
Air-Cooled Porsche Engine Rebuild
Project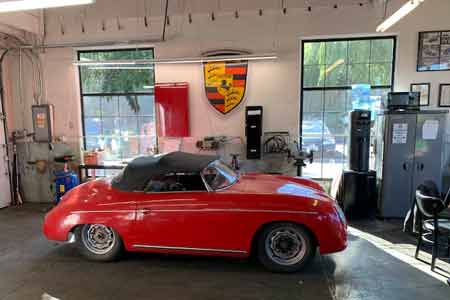 Before the switch in the late 1990s, Porsche was powered with an air-cooled engine which ended the aircooled era with the Porsche 993. While our team at Trafton's and many other Porsche enthusiasts still hold a great deal of love and admiration for the classics, we understand that this engine type can require some significant repairs. A Porsche with a classic engine needs to be repaired and maintained by someone who has the skill and experience of working on this type of German vehicle. But not every auto repair shop is equipped or qualified to work on classic Porsche's. Trafton's Foreign Auto is here to help. We can perform engine repairs and rebuilds for your classic, air-cooled Porsche engine. And we are happy to provide a maintenance inspection whenever you need it!
What Is The Rebuild Process For Aircooled Engines?
We understand that a complete engine rebuild and replacement is a substantial project, and trusting someone to do this kind of work on your vehicle is a big deal. At Trafton's, our years of combined experience as a German vehicle auto repair specialist ensures that we will treat your car with the excellent care it deserves. When you come to us for an engine rebuild on your classic Porsche, you will receive the excellent customer service and extreme care that all of our customers have come to expect from Trafton's.
Here is a glimpse at our engine rebuild process:
Meet with customer for a consultation in regards to what kind of build would best fit the customer's needs
Discuss customers' failing components. Reason for engine failure or customer concern
Discuss common failing components and what should be done to avoid these issues in the future. Such as heads getting hot and commonly pulling head studs on 930/2.7 motors
Daily driver and racing all require different engine sizes and builds depending on the customer's needs
Evaluate if a pre-built, replacement or rebuild is the best option
Tear down the customer's engine for a detailed inspection of the engine case and internal components
Catalog engine, and send to machinist
Create a list of parts that need to be either machined or replaced
Blueprint the engine build with specs and create an estimate for costs
Go over options for performance upgrades and pricing
Create an engine warranty plan based on the engine build. Obviously, stock engine builds used for normal driving habits will have a longer warranty period than performance racing engines that undergo extreme wear
Create a scheduled maintenance inspection and service plan based on your engine build and driving habits
Trafton's Works On Many
Air-Cooled Porsche
Models
At Trafton's Foreign Auto, we service many different models of German vehicles, but when it comes to classic Porsches, we work on the select few that feature the air-cooled engines, including:
Your Local
Porsche Engine Rebuild Shop
In Gresham!
Since 1978, Trafton's has been one of the top names for Porsche rebuilds in Gresham. Our team includes factory-trained and certified Porsche mechanics who share the same passion for your vehicle as you do. We pride ourselves not only on our quality auto services but also on the customer relationships that we build around our mutual admiration for these beautiful, German-engineered vehicles. Give us a call today and see how Trafton's can be of service to you!