We Are Your Local Bentley Mechanic Near Oregon City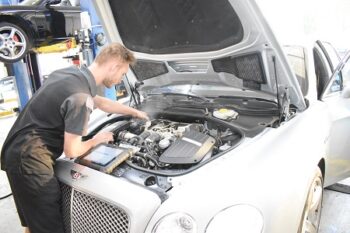 Bentley Motors manufactures a range of luxury only vehicles, from the Bentley Continental GT and Arnage to a Brooklands and Flying Spur. These vehicles are the epitome of automotive engineering, performance, and prestige, so it only makes sense to have your Bentley serviced by professional and qualified mechanics.
At Trafton's Foreign Auto, we offer a wide range of Bentley services, from routine maintenance like oil changes to more complicated repairs such as runnability and engine performance issues. We are committed to upholding our reputation for exceptional service and outstanding customer satisfaction. Give us a call today for reliable Bentley auto repair.
The Search For Bentley Repair Near Me Is Over
A Bentley vehicle is a significant investment, and like any other investment, you want to ensure your vehicle is protected and taken care of; that's where Trafton's Foreign Auto comes in. We're not just a general auto shop; we are a niche shop that specializes in luxury and foreign vehicles. We understand Bentley systems inside and out, and we'll take care of it like it was our own. When you bring your Bentley to Trafton's Foreign Auto, not only do you get the highest-quality service around, but you also get the peace of mind that comes with knowing your car is in good hands.
Bring your Bentley to Trafton's Foreign Auto, where we will take care of all your Bentley needs. We use only genuine parts from the manufacturer when carrying out maintenance or repair tasks, so you can be sure that your car is in safe hands. Plus, our experienced technicians take great pride in their work, so you can be sure that your Bentley will be repaired to its former glory. Whether you need us to service your suspension, brakes, engine or electrical systems, our team will get the job done in a reasonable amount of time and to the highest standards.
Give Us A Call For Professional Bentley Repair & Maintenance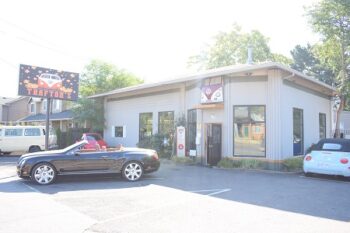 We at Trafton's Foreign Auto have a thorough understanding of the advanced Bentley drivetrain and engine management systems, from the notorious failing vacuum lines causing evap leaks, to the upper brake light failure, and failing air suspension. Our factory equipment and software ensure that you are getting the best service available. Bentley's are not a car you have serviced by just anyone. You want knowledgeable and careful technicians working on your luxury vehicle.
Regular maintenance and repair services are critical for a Bentley, as even small issues can turn into big problems if not addressed in a timely manner. Trafton's Foreign Auto is the perfect solution for Bentley owners. We utilize the latest software updates, factory diagnostic tools, and repair equipment, ensuring your vehicle will receive the best care and continue running smoothly. Whether you're driving a Bentley Continental GT or Mulsanne, the team at Trafton's Foreign Auto has experience working on all different types of Bentley systems and will provide you with the highest quality service.
Looking For A Bentley Mechanic Near Me? Call Trafton's Foreign Auto
A lot can go wrong when your car isn't serviced by a professional. Communicating to your Bentley via the wrong diagnostic computers can be misleading for a technician that is not a Bentley expert, causing poorly performed repairs which can even lead to engine failure, brake problems, and other serious complications. Not just anyone can service your Bentley; you need technicians who know what they're doing, and have the proper equipment and software to do the job right. Trafton's Foreign Auto technicians have been servicing Bentleys for years, so we have the experience and knowledge necessary to ensure your vehicle is well taken care of. Give us a call today for all of your Bentley repair and maintenance needs!